RESPONDER RTU
---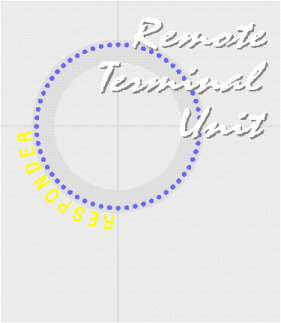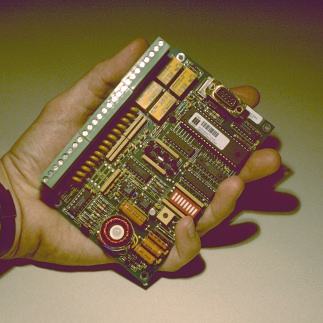 ---
The micro-sized RESPONDER™ RTU provides advanced telemetry and control functions for SCADA (Supervisory, Control, and Data Acquisition) systems.
A RS-232 interface provides for communications to a Master via dedicated channel, (dial-up) public telephone network, or radio channel. Four of the eight status inputs may be optionally configured as low speed pulse inputs. The unit's firmware is tailored by ADC per requirements to provide protocol support and other real-time routines.
Input/Output: 8DI 4AI 4DO
---
APPLICATIONS
Electric power distribution
Water/Gas pipeline control
Automatic metering
Industrial I/O systems
---
FEATURES
Inexpensive and easy to install
Small (4 X 6 X 1") size
CMOS circuitry for minimum power consumption and high noise immunity
Single-board design
Optional 1ms event recording ("SOE")
Industrial quality components and workmanship for long and reliable operation
---
SPECIFICATIONS
Operating environment (electronics)
Standard -10 to +70°C temperature
0 to 95% relative humidity (non-condensing)
Operating power
10-14VDC input power
(AC/DC-DC converters/chargers available)
Typical logic current drain 75mA
Typical ON control relay draws 33mA
Digital inputs ("status"), common mode
Input signal must sink 5mA from 12VDC source
Analog inputs (A/D conversion)
Conversion rate: 20msec per point, nominal
Conversion accuracy: ±0.10% of span
Conversion resolution: 1 part in 4000
Accepts ±1mA, ±2.5V (bipolar) signals or 420mA, 0-2.5V (unipolar) signals
Inputs are single-ended and are referenced to the instrument supply common
Analog data mode options (firmware setting)
"Offset:" 0.5-2.5V 0-4000 raw counts
"Linear:" 0.0-2.5V 0-4000 raw counts
"Signed:" ±2.5V ±2000 raw counts (2's compliment)
Optional (soft) pulse inputs
Input frequency: DC to 13Hz
Transient protection
Meets or exceeds IEEE C37.90A-1987
surge withstanding specification
Primary control outputs
Isolated Form A contact
Rated for 0.6A at 120VAC or 2.0A at 30VDC
Optional interposing relays per requirements
Communication Port
Interface: RS232 (DE9 female). Adaptable to RS422 or RS485 with optional line driver chip.
Word length: 10 or 11-bit, asynchronous
Data rates: 600-4,800bps
---
ADDITIONAL INFORMATION
Push the "BACK" button in your browser program after viewing the following pages, to return to this page:
---
ORDERING INFORMATION
200074: RESPONDER RTU CARD
This assembly is provided in the following versions (XXX designation of part number).
-001: Unit card, bipolar analog inputs
-002: Unit card, unipolar analog inputs
200074-001 $590
200074-002 $590
Specify communications protocol and/or firmware version when ordering.
OPTIONAL LINE DRIVER CHIPS. These components replace the standard RS-232 line driver I.C. (socketed DIP).
200127-001, RS-485 $24
200127-002, RS-422 $24
---